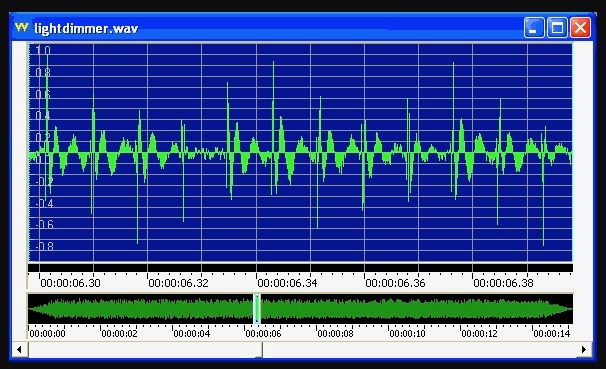 The next WVARA meeting will be held in-person at 7pm on Wednesday, Oct 12, in Meeting Room 3 at the Silicon Valley Chapter of the American Red Cross, 2731 N. First Street at Plumeria Drive (southwest corner) in San Jose.   If you haven't been to the Red Cross in a while, "talk-in" is usually available on the Association's repeaters. Best choice would be 2m/220.  
As every ham who has turned on a radio in the past few years has observed, the amount of electrical noise on the ham bands has increased dramatically. Our speaker will be Jim Peterson, K6EI, who will update us on how to detect, identify, locate, and reduce Radio Frequency Interference (RFI) around your station. Since many of us has learned hard-fought lessons on this topic, be prepared to share your own RFI-related stories with the rest of us during the meeting.
Three things to remember:
1) The Red Cross locks the exterior doors at 7pm sharp, so please come a few minutes early in order to get access to the building.
2) We will be in Meeting Room 3 — not our traditional meeting room. Room 3 is about 100 feet from the side door. As a result, late comers who knock on the side door won't be heard from our meeting room. If you are late and need access, you can call my cellphone (408 636-6172) and someone will come let you in. But please try to arrive before 7pm to avoid this hassle.
3) The Red Cross policy is that everyone must wear a mask when entering the building, but that masks are optional once you are in a meeting room. Please be considerate to others regarding COVID.
Several of us meet for dinner prior to the meeting at 5:45pm nearby at Disn-N-Dash (2551 N. 1st St. San Jose): https://dishdash.com Some WVARA members also dine at Panera Bread a few miles further to the south at 503 Coleman Avenue at Autumn Parkway at the San Jose Market Center. Feel free to drop by either location for dinner.
By the way . . . although we will be meeting in person, the presentation will also be streamed live via Zoom. So if you can't make it to the Red Cross Building on Oct 12, feel free to join us via Zoom. (This will be our first time attempting a hybrid in-person / Zoom meeting, so please be patient.) Zoom instructions have been sent via WVARA reflector and can likewise be obtained by contacting K6EI — his email is available via QRZ.