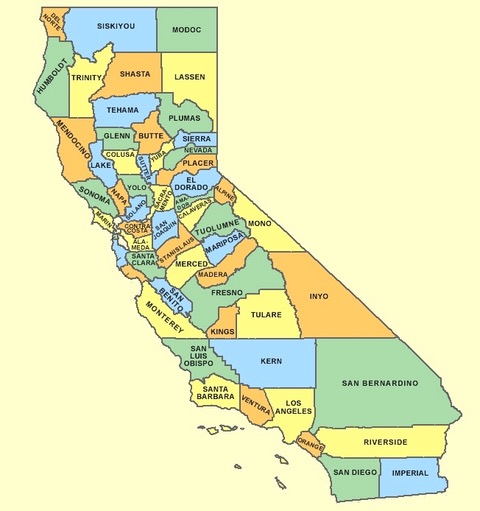 This month's WVARA meeting will be held in-person at 7pm on Wednesday, Sept 14, in Meeting Room 3 at the Silicon Valley Chapter of the American Red Cross, 2731 N. First Street at Plumeria Drive (southwest corner) in San Jose. If you haven't been to the Red Cross in a while, "talk-in" is usually available on the Association's repeaters. Best choice would be 2m/220.
This month's meeting will cover the California QSO Party. This terrific event occurs each year during the first weekend in October when hams across the country (and the globe) try to contact all 58 California counties.
Our primary speaker will be Dean Wood, N6DE, who will update us on plans for the California QSO Party. Among other things, Dean will cover the various ways that WVARA members can have fun participating in this great contest.
In addition to Dean's presentation, we'll also hear a few lessons-learned from WVARA members who in recent years have activated three rare counties during CQP. Bobby (K0XI) ran an expedition to Lassen County in 2020. Mark (W6IA) co-ran a M/M expedition to Glenn County in 2021. And Jim (K6EI) and Tom (W6ESL) helped activate W6BO's M/M station in Sutter County in 2021.
By the way . . . although we will be meeting in person, Dean will be giving his presentation via Zoom. So if you can't make it to the Red Cross Building on Sept 14, feel free to join us via Zoom. Zoom instructions have been sent via WVARA reflector and can likewise be obtained by contacting K6EI — his email is available via QRZ.
Several of us meet nearbyfor dinner prior to the meeting at 5:45pm at Dish-N-Dash (2551 N. 1st St. San Jose):  https://dishdash.com  Some WVARA members likewise dine at Panera Bread a few miles further to the south at 503 Coleman Avenue at Autumn Parkway at the San Jose Market Center.  Feel free to drop by either location for dinner.
When not contesting, Dean works as a hardware design engineer for networking companies in Silicon Valley. Dean's involvement with WVARA spans two decades, with responsibilities including past WVARA President, Vice President, Secretary, Board Member, Field Day Coordinator, Flea Market helper, meeting presenter, and other things I've forgotten.