This month's WVARA meeting will be held in-person at 7pm on Wednesday, January 11, in Meeting Room 3 at the Silicon Valley Chapter of the American Red Cross, 2731 N. First Street at Plumeria Drive (southwest corner) in San Jose. If you haven't been to the Red Cross in a while, "talk-in" is usually available on the Association's repeaters. Best choice would be 2m/220.
Two things to remember:
1) The Red Cross locks the exterior doors at 7pm sharp, so please come a few minutes early in order to get access to the building.
2) We will be in Meeting Room 3 — about 100 feet from the side door. As a result, late comers who knock on the side door won't be heard from our meeting room. If you are late and need access, you can call my cellphone (408 636-6172) and someone will come let you in. But please try to arrive before 7pm to avoid this hassle.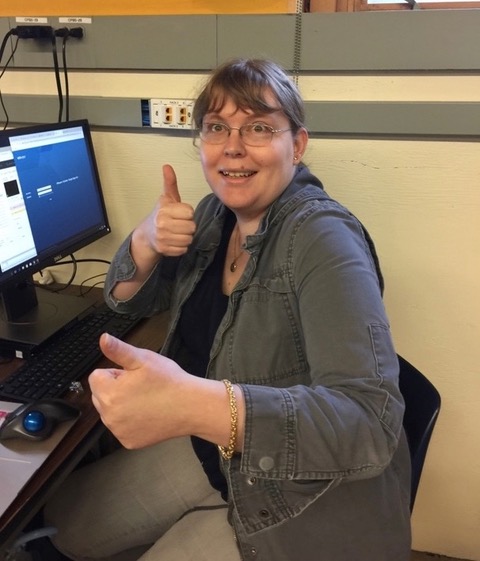 To start the new year, we will have a presentation by Kaitlyn Handelman (KN6MAN) on Cybersecurity and Radios In Space.  Radio transmitters surround us on the ground, in the air, and increasingly in space. Space is the place for amateur radio, telecommunications, and scientific transmissions. Space is awesome, but what could happen if a bad actor decided to attack satellite systems? More importantly, what fun can good actors have exploring satellite transmissions?

Kaitlyn Handelman (KN6MAN) is an offensive security engineer at Amazon where she secures ground, air, and space-based hardware. Kaitlyn has previous experience securing air and space systems at NASA.
BTW, several of us meet for dinner prior to the meeting at 5:45pm nearby at Disn-N-Dash (2551 N. 1st St. San Jose): https://dishdash.com Some WVARA members also dine at Panera Bread a few miles further to the south at 503 Coleman Avenue at Autumn Parkway at the San Jose Market Center. Feel free to drop by either location for dinner.
Although we will be meeting in person, Kaitlyn's presentation will also be streamed via Zoom.  For Zoom log-on details contact Jim at k6ei at earthlink.net
.Jim, K6EI
WVARA Vice President