WVARA's next monthly meeting will be on Wednesday, February 10, at 7pm via Zoom.  
Gary Johnson, NA6O, will tell us how to reduce/eliminate RF noise before it gets into your transceiver.  Gary will discuss how RF interference to amateur radio is steadily increasing due to the wide-spread use of poorly-filtered commercial electronic devices. In this talk, we will learn about these noise sources, how to locate them, and a number of techniques to reduce their effects. Lists of references and resources will be provided.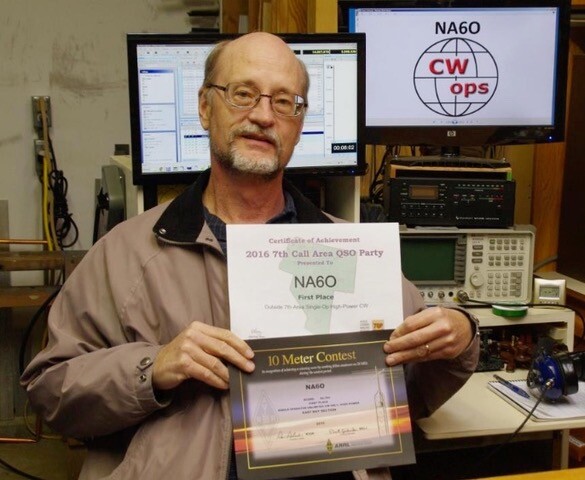 Bio:    Gary Johnson, NA6O, is a retired electronics engineer with a degree from the University of Illinois. His entire career was spent at Lawrence Livermore National Laboratory where he used his diverse skills in measurement and control systems, electro-optics, transducers, circuit design, and technical writing. Gary holds nine patents and wrote two books. He grew up near Chicago and was first licensed as a junior high student in 1972. These days, he enjoys station building, contesting, and anything to do with CW, in addition to his other hobbies of woodworking and metalworking. He and his wife, Katharine, live in Livermore.
Zoom meeting information will be sent via email.
Hope to see you there!Jim, K6EI, WVARA Vice President