Field Day on Mora Hill in Rancho San Antonio Open Space Preserve, June 23-25
WVARA FD Coordinator: Jim Peterson, K6EI
WHAT: Field Day is a great opportunity to get outdoors, gain experience assembling equipment in the rough, and operate a station under challenging conditions. Feel free to fill out our on-line participant survey so that we can include you in our plans. Here's the URL: https://www.surveymonkey.com/r/FV2WKDB
This year we will operate QRP (5 watts max) in the 10A Battery category with phone, CW, and digital HF stations as well as satellite ground station, a Get-On-the-Air station for rusty hams, and two VHF/UHF stations.
WHEN: We will be setting up beginning early on Friday morning, June 23. Field Day operations officially begin Saturday at 11am and continue until 11am Sunday. Our goal is to keep all of the HF stations in operation the full 24 hours. Tear-down and packing activities will probably last from 11am until about 2pm Sunday afternoon.
If you have any questions, you can reach me prior to Field Day weekend via CQFieldDay@gmail.com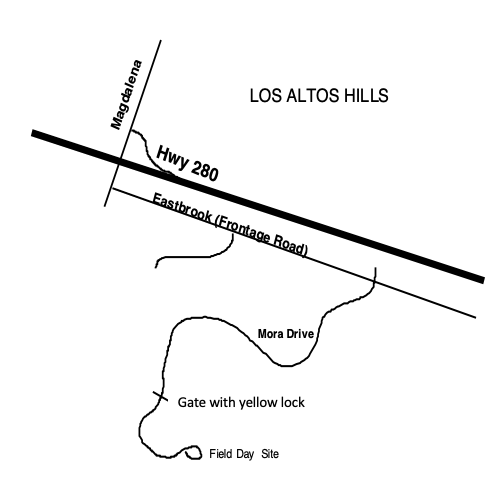 WHERE:  This year's Field Day operation will be at the top of Mora Hill located in the San Antonio Open Space Reserve near the Magdalena exit off of Highway 280 in Los Altos Hills.  This site overlooks the Silicon Valley from an elevation of 500 feet.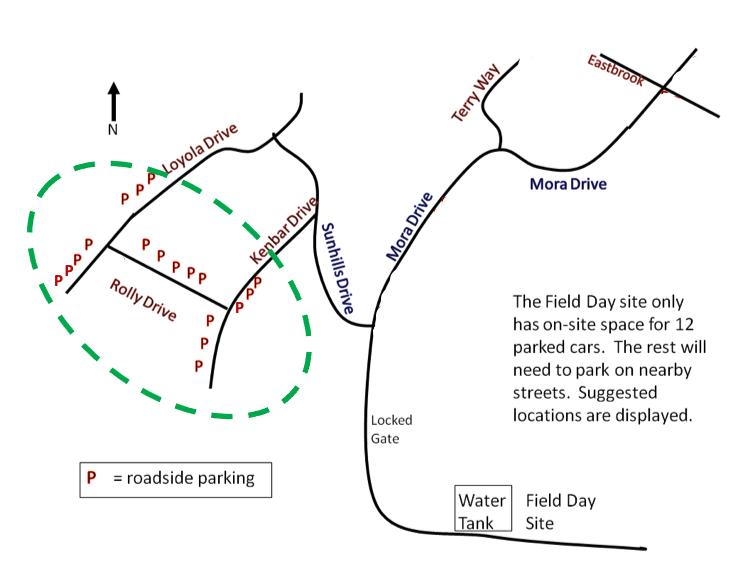 Parking at the Field Day site is limited to those with physical handicaps or vehicles carrying heavy equipment / supplies.  For others, we recommend parking nearby in the circled area on this map.